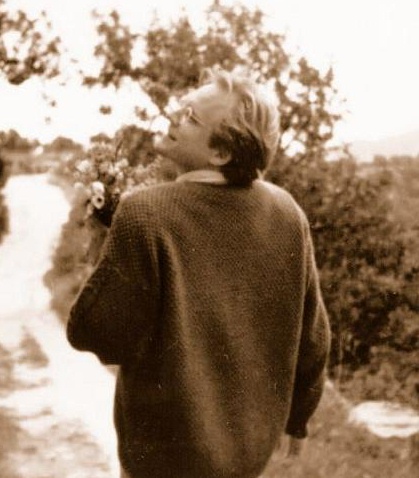 Russell Bittner lives in Brooklyn, New York.  His wife and two children also live in Brooklyn, New York, but their subway exit is not his subway exit.  'Guess you can connect the dots.

Educated at Davidson College, Columbia University, and at various universities and institutes in Switzerland, Austria, Italy, Germany, the former Soviet Union and Spain.

Worked professionally for eighteen years in television transmission and then Webcasting right up until the dot.com meltdown of '02.  Since then, he's been a teacher; editor; landscape designer; bartender; dishwasher; and babysitter (of his own children -- hence, unpaid).  If neither of his novels gets published sometime soon, he's got his eye fixed on sanitation.

It's a long (career) road that has no turns...

"Am just taking it one day at a time. . . "





- Russell Bittner
Russell Bittner's poems have been published on paper by:  The American Dissident; The Blind Mans Rainbow; The Lyric; The Barbaric Yawp; the International Journal of Erotica; and Wicked Hollow as well as in N.O.L.A. Spleen and in The Taj Mahal Review.

On-line, his poetry can be found at: Quintessence-encouraginggreatwriting; ken*again; SpillwayReview; Erotica Readers and Writers; EdificeWrecked; GirlsWithInsurance; ThievesJargon; SalomeMagazine; LauraHird; MadHattersReview; ALongStoryShort;   OpiumMagazine; SouthernHum; JustusRoux; DifferentVoices; VoidMagazine; Mindfire; PWReview; and Zygote in my Coffee.  Others appear in PlumBiscuit (a journal of the New York Writers Guild), at 3 a.m.; TheCentrifugalEye; and  here at LongStoryShort.

On paper, he currently has stories with the Edgar Literary Magazine and The International Journal of Erotica.  Others appear in Beyond Centauri  and in Snow Monkey.   On the Net, his prose can be found at:  DeadMule; writeThis; GirlsWithInsurance; SkiveMagazine; Bluefood; Quintessence-encouraginggreatwriting; MannequinEnvy; UndergroundVoices; Pindeldyboz; Hackwriters; 10,000 Monkeys; DeadDrunkDublin; ALongStoryShort; SouthernHum; SuffolkPunch; and the uncom.mon Yankeepotroast.org as well as at SwillMag.com.

Russell has completed two novels, Trompe-loeil, and Girl from Baku (the first six chapters of which are posted at DeadDrunkDublin.com). Both are currently under consideration directly with publishers.

"It always gets darkest just before it turns totally black."

FAVORITE FICTION AUTHORS:

American:  E. A. Poe; Henry Roth; John Dos Passos; Carson McCullers; Flannery O'Connor; Eudora Welty; John Steinbeck; T. C. Boyle; J. P. Donleavy; Laurie Moore; Hubert Selby, Jr.

English: William Shakespeare; Jonathan Swift; Henry Fielding; Daniel Defoe; Charles Dickens; Lewis Carroll; George Orwell; Somerset Maugham; William Boyd.

Irish:  John Synge; James Joyce; George Bernard Shaw.

French:  Jean de La Fontaine; Jean de La Bruyere; Francois de La Rochefoucauld; Voltaire; Gustave Flaubert; Guy de Maupassant; Honore de Balzac; Prosper Merimee; Emile Zola.

Russian:  Fyodor Dostoyevsky; Leo Tolstoy; Ivan Turgenev; Anton Chekhov; Nicolai Gogol; Ivan A. Goncharov; Michail Bulgakov; Yevgeny Zamyatin; Boris Pasternak.

German: Johann Wolfgang von Goethe; Friedrich von Schiller; Heinrich Heine; E. T. A. Hoffmann; Heinrich von Kleist; Gotthold Lessing; Franz Kafka; Thomas Mann; Heinrich Mann; Hermann Broch; Walter Benjamin; Alfred Doeblin; Robert Musil; Bertolt Brecht; Max Frisch; Gunther Grass; Heinrich Boell; Joseph Roth.

Italian: Dante Alighieri; Luigi Pirandello; Giovanni Verga; Italo Calvino.

Spanish and Latin American: Miguel de Cervantes; Pio Baroja; Jorge Luis Borges; Gabriel Garcia Marquez; Carolos Fuentes; Jose Iglesias; Juan Carlos Onetti; Julio Cortazar; Jorge Amado; Mario d Carvalho.

Czech and Polish:  Milan Kundera; Bohumil Hrabal; Jaroslav Hasek; Czelaw Milosz.

Poets and Playwrights:

Too numerous to mention.

Music:

J. S. Bach; Arvo Paert.

Movies: 

"Quiz Show"; "The Verdict"; "The World According to Garp"; "The Hours"; "Working Girl"; "A Lion in Winter"; "A Man for All Seasons"; "Shakespeare in Love"; "Traffic"; "Witness"; "Gallipoli"; "La Femme Nikita"; "Glenngary Glenn Ross"; "Dr. Strangelove"; "Cool Hand Luke"; "Five Easy Pieces"; "Wit."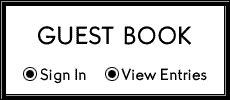 Work Published On Long Story Short

LONG STORY SHORT

WRITERS' LODGE