LONG STORY SHORT

a Women Writer's' Showcase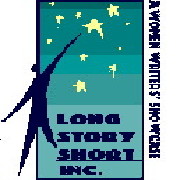 SUCCESS 

by Jenny L. Collins

I used to never send Christmas letters because I didn't want everyone to know how badly my life was going.  Now I don't send them because I don't want people to think I'm bragging.

A QUICK RIDE 

by Jenny L. Collins

Jim thought the date was going rather well.

"Do you want to go back to my place?"

"No."

"Shall we get a room?"

"No."

"What do you want to do?"

"Let's get a cab."

"It might end up costing more than a room."

On second thought, it might not.

*

Jenny L. Collins likes peanut M & M's and watching Mariner baseball. She pours beer at The Ship Tavern in Portland, Oregon when not working on her short fiction. Jenny has been most recently published online in Flashquake and Wild Violet.  An essay of hers will appear in the Summer print issue of Hip Mama.  You can reach her at
jenny@ipns.com