LONG STORY SHORT

WRITERS' LODGE

Susan Scott

Sue Scott passed away on March 19, 2008.  She was a truly original person with a tremendous sense of humor and a great gift for writing.  We loved her and will always miss her. 

About Sue:

Sue began writing almost before she could.  She used to dictate books to her mother then illustrate them.  One of these, "The Dog and the Squirrel," still exists today.  She was recently working on three books without pictures and bunches of short stories.  Much of her best humor can be found  on Long Story Short under "Humorosity" .
Sue lived in Maryland with her two cats and part-time support team, who also happened to be a master cookie baker.  When she wasn't writing, she read and kept up with friends.  Turning forty warped her brain even further, and she was taking her fiction into edgier territories than previously explored.

Sue was also Creative Director for the Long Story Short School of Writing. She majored in English in college and since then had written continually and taught/tutored English and creative writing. Sue's work is widely published both on-line and in print magazines and anthologies.  She had two completed novels and a third in the works. Sue participated in Nanowrimo (National Novel Writing Month) three times and successfully completed her novels.  Read our tribute to Sue.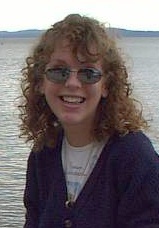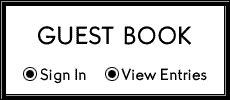 FAVORITE BOOKS:

Alice in Wonderland

Peter Pan

The Stephanie Plum series by Janet Evanovich

all Agatha Christie

Sue Grafton

Patricia Cornwell

Helen Fielding

James Patterson

Jane Austin

Nick Sparks, P. D.

James, Nora Roberts

JK Rowling

Joyce Carol Oates

Poe

Stephen King

James Harriott

FAVORITE MOVIES:

Gypsy

Pride and Prejudice

Wizard of Oz

Breakfast Club 

Love Absolutely

Chicago

FAVORITE MUSIC:

Everything funky from the 80's, some classical, some country/western/bluegrass, some rap, lots of classic rock, top 40, music from the 40's & 50's, anything that has a danceable beat, groups like Aerosmith, Beatles, Go-Go's, the Bangles, Sheryl Crow, Miss Dynamite

"People who take themselves too seriously should be laughed at most thoroughly."

"I write because I literally have to or I'm miserable.  On paper I can soar, the physical limitations of life fall away, become insignificant.  And through words I can reach other people, perhaps make them feel the way I do, give them a glimpse into my soul.  Writing is an amazing gift, one I appreciate and cherish.  Where it will lead me I don't know, but when I get there I'll be ready.  And I'll keep on writing."