LONG STORY SHORT

a Magazine for Writers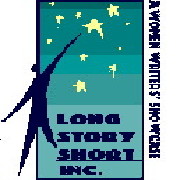 WRITING BLIND

by Shelly Nidetz

I discovered late in life, I'm 77 years young now, that I am grossly dyslexic, and I have ASDS; Attention Span Deficit Syndrome. I wanted more than anything to write my memoirs as a retired police officer. All that time in uniform, I had to look to those Word Books with 40,000 words in them to write simple reports. How in the world could I concentrate long enough to write a story?

Someone suggested I turn off the monitor and worry about the spelling and grammar later. This also gave me a chance to do some stream-of-conscious writing. That was three years ago. I've written some 45 short stories, half a dozen poems and I'm on chapter 46 of my grandparent's story of coming to America form Poland in the late 1800s. Nothing is wrong with my attention span now that I don't have to stop and check every third word. Oh, did I mention, six of my short stories and four poems have been published?

I've spoken to young groups on this subject to assure them that there is no excuse for not writing.

Bio

I enjoy storytelling to children of all ages, reading in a quiet place, teaching ventriloquism and writing. I also have a theatrical background and partake when I can and I love jigsaw puzzles. I live in a retirement community in Fort Lauderdale Florida with a Bunny. (My wife.) 
Contact Shelly.