LONG STORY SHORT

a Women Writer's' Showcase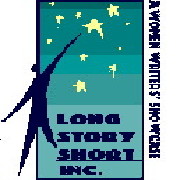 LETTER HOME

by Gwendolyn Joyce Mintz

You were a woman already in mourning and I was going away, but oh, I still see you!

Before sleep, inviting me to choreograph steps on the back porch to the music from your tongue, our shadows in time beneath the leafless trees.

Against a solitary bulb, the gentle whirr of the machine as you finished with lace and buttons, one Easter morning.

In the yard, the garden, leading my child hand to the ground, rich earth awaiting the implantation of a young seed.

So much time and I wonder:

Do you ever dance for me against the shadows of the moon? Count my days in rites that pass with a season, or in the inches of a sapling's growth?

Oh, woman. Mother -

Mother, do you miss me?

Gwendolyn Joyce Mintz is a fiction writer and poet.  She is currently working on several chapbooks and a novel.  She can be contacted at
gwendolynjoycemintz@yahoo.com.
Read more about Gwen in our interview.